ARE YOU INTERESTED IN THE SUITES TRIAL?
Find out the power of the Gexcel LineUp Pro automatic target-less registration software combined with the EdgeWise BIM o INDUSTRIAL PLANT Suites by ClearEdge.
Gexcel LineUp PRO + EdgeWise BIM | EdgeWise PLANT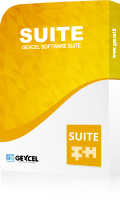 REQUIRE THE FREE SHIPMENT OF YOUR DEMO!
---
Fill out the form and write a valid address where receive your demo set (CD and DONGLE key).