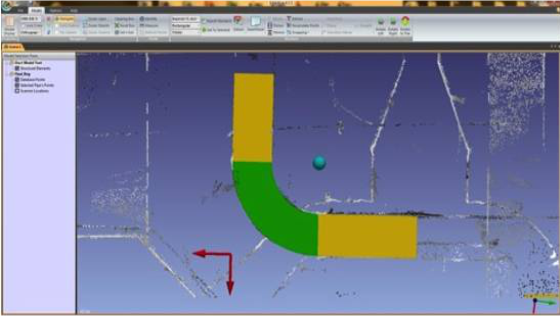 CAPABILITIES FOR
MEP MODELS
The Easy Connect tool in EdgeWise automatically joins cylindrical MEP elements across occluded regions where no scan data exists, saving you countless hours of manual modeling.
EdgeWise's MEP tools leverage its powerful feature extraction technology to extract cylindrical and rectangular objects from laser scan point clouds.
The software dramatically speeds the process of modeling accurate MEP as-builts, offering users time-savings of up to 75%.