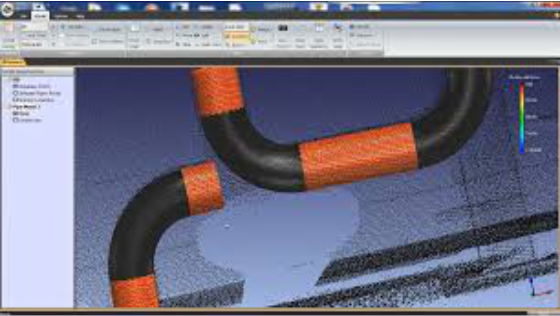 CAPABILITIES FOR
PLANT AND PIPES
The software's full compatibility with AutoCAD, Plant3D, CADWorx, PDMS and others allows you to bring the EdgeWise intelligent models—including structures—into these platforms with no loss of attribute data.
Easily insert dimensionally accurate valves, flanges, reducers, or other components into a pipe run, set to an industry specification table or a custom user-defined spec table.
The quality assurance tools in EdgeWise allow you to verify the accuracy of every extracted pipe to ensure your model is a precise match to the as-built condition.